17th November this year is World Prematurity Awareness day. This year Bliss are asking fundraisers to take part in their Little Lights Walks. As this is a charity so close to my heart having a premature baby myself I wanted to take part. My lovely friend and fellow preemie Mama Laura has organised a walk for friends and family and I have volunteered to join her!
We hope to raise as much money as we can so help such a great cause!
Please sponsor if you can and help support the families of 95,000 babies born prematurely in the UK every year!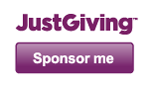 Look foward to a post on the walk and how much we raised coming in the near future!
Amy
xx